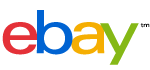 This story is how someone started selling on eBay and built a sustainable business using technology and business smarts. Read the entire story to see how your business can overcome a competitive threat by knowing your customers and meeting their needs.
StartupJournal.com writes In September 2002, Henry T. Kirk stumbled upon an untapped market on eBay, and a business was hatched.
He'd just dropped out of college and wanted to launch a video-editing company using the skills he developed in his high school's audio-visual club. A loyal eBay shopper and occasional seller, he searched the auction site for the equipment he would need. Nobody was selling it, and "a light bulb immediately went off in my head," he says.
Mr. Kirk quickly purchased an editing keyboard from a video-equipment manufacturer. Once it arrived at his West Orange, N.J., home, he listed it for auction on eBay. Seven days later the keyboard sold to the highest of eight bidders, earning Mr. Kirk a small profit.
"I began doing this over and over, and eventually I earned enough money to make selling on eBay a full-time job," he says. In fact, in his first three months, Mr. Kirk sold $115,000 in merchandise.
The self-described computer nerd had designed Web sites for cash during college. He quickly built his own Web site and bought domain space on the Web for $30 a year for the start-up, called 4VideoEquipment.com.
During his first year in business, sales totaled approximately $500,000, with about 95% coming from eBay. This year, the 23-year-old expects gross sales to reach $1 million, with his Web site generating about 75% of the revenues. "I basically used eBay to get my name out and build a reputation," he says. (full story)
The following two tabs change content below.
Latest posts by Ramon Ray (see all)