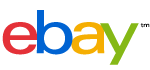 Doing customer service online can be much more important than offline. At a physical retail store, an angry customer – whether they are right or wrong – can only tell so many people. But online, let's say in an auction they can give you a negative rating which can affect your business.
What to do?
Startupjournal.com writes On the Internet, tales of customer dissatisfaction "can spread like the flu," says Tim Ferrante, co-owner of gameroommagazine.com, an online magazine-subscription and book retailer, and part-time eBay merchant in Land O' Lakes, Fla. "A dissatisfied buyer can go immediately to an online newsgroup and regale all participants with his horror story," he says.
Disputes sometimes can be resolved online. That's what happened in April 2004 when an irate customer of insound.com, an alternative-music sales site, posted a critical comment about the online retailer on a blog called randomlyhumming.com. The New York-based company posted a warm explanatory reply, which prompted the customer to write another comment apologizing for his original post.
The following two tabs change content below.
Latest posts by Ramon Ray (see all)