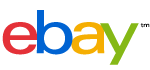 Google, eBay and Amazon.com have a dizzying amount of data they make freely available to developers and others who can use it in their businesses.
Developers have already created dozens or more of 3rd party services that are powered by the data that Google, eBay and Amazon.com provide. Your business can harness these existing services or develop your own custom applications.
Business 2.0 writes What's behind the open-door policies? True to their pioneering roots, Bezos, Whitman, and the Google boys are pushing their companies into what they believe is the Web's great new beyond: an era in which online businesses operate as open-ended software platforms that can accommodate thousands of other businesses selling symbiotic products and services. Says longtime tech-book publisher Tim O'Reilly, "We can finally rip, mix, and burn each other's websites."
Why reinvent the wheel, regarding your data needs when the data you need might already be readily and freely available online?
Imagine one of Intuit's developers creating an application that integrates Quickbooks with Google, eBay and Amazon.com data in some way!
Business 2.0 lists some of the things available at these web sites:
GETTING IN ON THE GIVEAWAY
What's up for grabs, and how to grab it.
Amazon.com
∑ WHAT'S AVAILABLE: Product descriptions, pictures, prices, customer ratings, reviews, and sales rankings. Also accessible: Amazon's recommendation engine, shopping cart software, and Alexa Web crawl.
∑ COST: Free with registration.
∑ WHERE TO GET IT: www.amazon.com/webservices
eBay
∑ WHAT'S AVAILABLE: All 33 million product listings, the ability to automatically upload listings, and ways to automate feedback and answer customer questions.
∑ COST: As many as 1,500 API "calls" per month free with registration.
∑ WHERE TO GET IT: developer.ebay.com
Google
∑ WHAT'S AVAILABLE: AdWords paid-search data, APIs for its desktop search product, and algorithmic search results on a limited basis.
∑ COST: As many as 1,000 search results per day free with registration. No restrictions on AdWords data.
∑ WHERE TO GET IT: www.google.com/apis/
The following two tabs change content below.
Latest posts by Ramon Ray (see all)