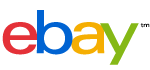 Last week I purchased a $80 SanDisk 256MB+WiFi Secure Digital card for my Dell Axim 50. Guess what? It doesn't work with the Axim and I suspect it's not compatible.
If I had got the SD card from a major retailer, with no problem, I could have returned the item. However, I've emailed the eBay seller several times and have received no reply.
My advice to you…
Before buying something on eBay email the seller. If the seller emails you back, give him or her a "brownie point". Email them again a few days or hours later and see if you get another reply. Taking other things into consideration (their eBay rating, the price of the item and etc) I would take the risk (as it is a risk with all eBay purchases) and make your purchase.
If something goes wrong you can have a better chance of knowing that someone is REALLY there and hopefully will help you with your problem.
My mistake, I emailed the seller before the purchase but I was wooed by their many eBay good ratings. The only problem, they never emailed me – this should have been a glaring warning sign to me.
The following two tabs change content below.
Latest posts by Ramon Ray (see all)