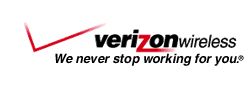 This past week I was at a children's camp helping out. It was a lot of fun being with the kids and in the middle of nature – woods, deer and etc. HOWEVER, I needed to be online at least once a day to check email and possibly post pertinent news. How to do so with no WiFi and no telephone line?
Well my cell phone came in handy. I purchased Verizon's Mobile Office kit which provides a USB cable and software to connect one's computer (or PDA) to the Internet via a cell phone connection.
You can use Verizon's high-speed options or your own dial up account. The speed is not bad, keeping in mind that you could have NOTHING and are right near a camp fire and raccoons!
Kim Komando writes in USA Today:
Some newer laptops are ready for cellular access and may include a free 30-day trial, such as the Sony Vaio T-300 Series. If not, you can purchase a PC card that includes an antenna for your laptop. Expect to pay between $100 and $200, although this is often discounted with new service. Similar add-ons are available for handhelds and PDAs.
Alternatively, you may be able to use your cellular phone as the laptop's modem. Check your service provider's Web site for mobile toolkits. These cost around $50 and include the software and if necessary, a USB cable. Some phones may not need this as they connect via Bluetooth.
For now, 3G is only available from Verizon, Cingular and Sprint. But T-Mobile plans to launch a 3G network. Read her full article here
The following two tabs change content below.
Latest posts by Ramon Ray (see all)