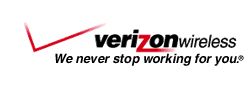 Verizon's wireless high-speed Internet service is PERFECT when you have no Wi-Fi, Ethernet, dial-up or any other means to get online. It cost $80 per month but Verizon is cutting the price so $60/month! I used it in the mountains of Pennsylvania two weeks ago.
Another option is to use Bluetooth to connect your cell phone to your PC and dial-up to the 'net like that. However the connection will be slow, like dial-up.
Reuters writes The No. 2 U.S mobile service and the country's first to sell wireless Web links with speeds comparable to some home broadband services, will cut its $80 a month rate plan to about $60 in a bid to stay ahead of rivals such as Sprint Nextel, said American Technology Research analyst Albert Lin.
The following two tabs change content below.
Latest posts by Ramon Ray (see all)