Over the years eBay has evolved and there are now eBay sites in over 20 countries, millions of buyers and sellers and a diverse range of products and services such as Skype and PayPal.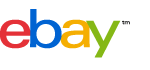 Out of eBay's millions of users, the eBay "PowerSeller" distinction is probably most important. An eBay PowerSeller, is a top sellers who sustains a consistent high volume of monthly sales and a high level of total Feedback –with 98% or better positive rating by other eBay users.


These sellers rank among the most successful sellers in terms of product sales and customer satisfaction on eBay. Staying an eBay PowerSeller is not easy and Internet Business Skills helps eBay power sellers better manage their businesses.
Internet Business Skills product Pyrolytics is an ideal partner for eBay PowerSellers and provides the following features:
Inventory Analysis (Rank your most powerful / likely to sell items by sku (per item). This instantly shows you what should go to auction and what should remain in the store.)
Keyword Analysis (Rank your item titles best to worst and suggest improvements)
Price Analysis (Compare the price of your products to the competition and quickly see which items are overpriced or under priced – including shipping.)
Daily Reports (In a snap, know where you are making and losing money. See your past trends by week and month.)
Selling on eBay is somewhat of an art, but like Wal-Mart or any other good retailer precise sales facts are the key to great sales and profitability.
One example of IBS success is 2kool4skool, which is a music direct importer, wholesaler and online retailer of musical instruments and accessories. Headquartered in Carlsbad, California with a warehouse in Los Angeles, 2kool4skool was founded by Steve Barry after he began buying musical equipment for personal use.
Steve supervises 3 1/2 employees, but essentially, all day-to-day tasks fall on him at one time or another. Customers calling in will most likely find Steve on the phone. With not enough hours in the day to get everything done, Steve began looking for a partner to help him achieve his business goals. Gradually, Steve turned a passion into a successful online business as an eBay PowerSeller.
Trying to keep the eBay PowerSeller status has ruined many sellers over the years because they have not learned to scale their business properly and end up paying too much in expenses, the largest of which are fees to eBay.
Steve was looking for a solution that would help him reduce the fees he paid to eBay and help him sell products more profitably. Steve admits that he could make a lot of money each month and still not be profitable which is where IBS and its product Pyrolytics come into play. Helping eBay PowerSellers be profitable.
Results:
Overall, from May to October 2006, Steve has watched his take rate go from 24 percent of his revenues to 12 percent a month. Additionally, his ROI (ROI includes eBay final value fees plus all other eBay fees) has increased 10 percent during that time rising from 82 to 92 percent. Those are savings that he is happy to pour right back into his business, which continues to grow. The other value he receives has been increased overall revenues each month. From June 2006 to September 2006, 2kool4skool has realized a 55 percent increase in overall revenue thanks in large part to the market intelligence and analytics provided by IBS.
The following two tabs change content below.
Latest posts by Ramon Ray (see all)