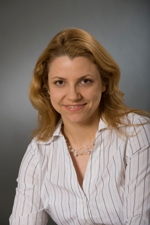 During the next few weeks, retailers will be using email marketing, social media, web sites, TV advertising, radio spots, print advertising and so much more to get customers to buy from them.
If you're not in retail you may think a holiday email marketing program isn't something you need to think about.
But email marketing is about a lot more than convincing people to come to a store or order a product to put under the tree.
Join us on Thursday, November 18th, at 2:00PM EST as Melanie Attia, email marketing guru of Campaigner, will talk about holiday email marketing for the rest of us.

You'll walk away from this information packed webinar knowing how you can put the power of both email marketing and the holiday season to work for your business.
Brought to you by Campaigner
The following two tabs change content below.
Latest posts by Ramon Ray (see all)