Is your business 'stuck'? Are you having trouble taking your business to the next level and don't know why? Well, it's possible that YOU are the problem and the solution may be that you need to GET OUT OF YOUR OWN WAY! Not sure what I'm talking about, or know exactly what I'm talking about and need to know how to make the changes needed to get your business growing? Join Ramon Ray, Regional Director of Development at Infusionsoft and Technology Evangelist and Editor of Smallbiztechnology.com, and Dr. Sharon Melnick, CEO of Horizon Point, Inc., for the NYC event 'Take Your Business To The Next Level By Getting Out Of The Way!' and find out!
Date: Thursday, May 16th
Time: 9 am – 11 am
Location: Regus Office Suites 112 West 34th Street New York, NY 10120
As a small business owner you dream of taking your business to the next level, but like most, it's a struggle to get there. In this seminar we will show you how you can get to the next level by simply getting out of your own way!
Dr. Sharon Melnick will share how you need to FOCUS and ensure each day you are doing the right things to be successful. It's about how to 'get out of your own way' (e.g. stop chasing the shiny object') and get focused on the right actions, get yourself to take action instead of procrastinating and to have the confidence to get bigger clients and opportunities. Once you've gotten out of your own way, Ramon will show you how to use Lifecycle Marketing to help your business capture leads, nurture prospects and further GROW your business. Event Hosts:
Ramon Ray, Regional Director of Development, Infusionsoft and Technology Evangelist, Smallbiztechnology.com Ramon is Regional Development Director NY/NJ Infusionsoft and Editor & Technology Evangelist of Smallbiztechnology.com and. He is passionate about helping small businesses grow their businesses using technology as a strategic asset.  He is a journalist, free lance writer, event producer (Small Business Summit, Small Business Technology Tour, Small Business Influencer Awards), speaker and author. His third book is "Facebook Guide to Small Business Marketing", (Wiley, Winter 2013). Read his full bio here.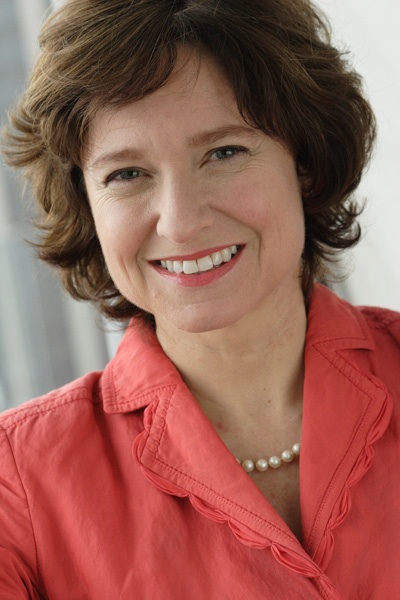 Dr. Sharon Melnick, CEO, Horizon Point, Inc. Sharon Melnick, PhD is a business psychologist and a leading authority on helping talented businesspeople 'get out of their own way'.  Informed by 10 years of research at Harvard Medical School and field tested by over 7000 trainees and clients, her methods give business owners tools to go from self critical to self confident,  from procrastinating to productive, and from frazzled to focused…and then land  the largest deal of their professional career. Dr. Melnick is the author of the critically acclaimed book,  Success under Stress:Powerful Tools for Staying Calm, Confident, and Productive When the Pressure's On.   Her advice can be found on Forbes.com, FoxNews, Business Insider, NY Enterprise Report, Intuit blog, USAToday.com and many others.  Discover more atwww.sharonmelnick.com Join them on the 16th and get your business growing!
The following two tabs change content below.
Carolyn Crummey is a business and technology strategist and the owner of VirTasktic (www.virtasktic.com), an agency dedicated to providing high-level virtual services to small businesses and entrepreneurs. A lover of technology and small business, Carolyn has built a career on the intelligent use of technology to increase business efficiency and productivity, which ultimately leads to greater profitability. Carolyn works closely with her clients to understand their challenges and helps them integrate the best technology solutions into their businesses so they too can enjoy great successes. You can follow Carolyn on Twitter at @CarolynCrummey or @VirTasktic.
Latest posts by Carolyn Crummey (see all)