How did two guys from Birmingham, Alabama go from working out in a garage to building a franchise with more than 50 gyms (and counting)? Find out by attending a special NYC event, "Playbook for Small Business Success" on August 21, 2013. 
Date: Wednesday, August 21, 2013
Time: 8:30 am to 12 pm
Place: CUNY Graduate Center
365 Fifth Avenue
New York, NY 10016
We're excited to invite you to attend the Iron Tribe Small Business Growth and Networking Event. At this event you'll learn from two Alabama business owners on how you can take your business to the next level. Jim Cavale and Forrest Walden grew Iron Tribe's net profit 310%, increased lead capture by 308%, and sold 32 franchises in just one year with what they call the Perfect Athlete Lifecycle.
Do you Feel STUCK? Want to see more growth in Q3 and Q4? Want to expand your business? Then this event is for you!
The Iron Tribe Small Business Growth and Networking Event is a FRESH and NEW event where you'll learn specific strategies and tips in how to grow. Here's what you'll learn:
Learn how two guys in a garage (literally) grew their Alabama gym business from just a dream to over 32 franchise locations.

Learn the secrets and tips they've learning in advertising to get new customers.

Learn how they've create a FANATICAL tribe of repeat customers

Learn HOW YOU CAN GROW YOUR BUSINESS?
About The Speakers
Iron Tribe Fitness: Forrest Walden (Founder & CEO) and Jim Cavale (Partner & COO)
The Infusionsoft 2012 Ultimate Marketer of the Year award winner, Iron Tribe Fitness, grew from a few friends working out in Forrest Walden's garage to selling more than 50 locations in more than ten U.S. states. Forrest and Jim will show you how!
Moderator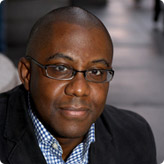 Ramon Ray, Regional Development Director NY/NJ, Infusionsoft

In addition to his role with Infusionsoft, Ramon is an editor and technology evangelist with Smallbiztechnology.com. He is passionate about helping small businesses use technology as a strategic asset for growth.
The following two tabs change content below.
Carolyn Crummey is a business and technology strategist and the owner of VirTasktic (www.virtasktic.com), an agency dedicated to providing high-level virtual services to small businesses and entrepreneurs. A lover of technology and small business, Carolyn has built a career on the intelligent use of technology to increase business efficiency and productivity, which ultimately leads to greater profitability. Carolyn works closely with her clients to understand their challenges and helps them integrate the best technology solutions into their businesses so they too can enjoy great successes. You can follow Carolyn on Twitter at @CarolynCrummey or @VirTasktic.
Latest posts by Carolyn Crummey (see all)