Over the past 5 years, I've been fortunate enough to launch three small business websites, two of which have grown into thriving businesses. Although technology has made it easier to build websites, I'm constantly surprised by the numerous hidden costs that, if unchecked, can quickly snowball into large expenses and eat into your revenue.
Here are 5 hidden costs that can hurt your small business website even before it takes off.
Website Infrastructure
This is perhaps the most important factor that determines how much you'll spend on running your website. Today, there are plenty of options when it comes to building your website. However, if you don't make the right choice it can prove to be costly down the line, as you'll see below. Here are the different ways you can setup your website:
Build a custom website from ground up – This means you need to hire professional developers and designers company like Web designers in Stockport to build your entire website and this can cost you thousands of dollars just to get started. Not many do this anymore, unless you're an enterprise business with custom site requirements.
Use a content management system – You can also use free content management systems like WordPress that provide you all the tools required to build your site. However, you will need to hire professionals to setup and customize your site. This costs about $500-1000 every year which includes the developer costs & hosting fees.
Use a website builder – There are many fully automated website builders like Wix, Squarespace and Weebly that allow you to quickly build your website using a drag & drop interface. In this case, you don't need a team of developers to build or run your website. You can get your site up & running for as little as $5 per month. All you need to do is spend a couple of hours on YouTube, learning how to use one of these website builders and you should be good to go. This is undoubtedly the most recommended option.
Design
If you want to attract website visitors and turn them into paying customers, you have to make your site looks good and for this you may need to get help from professionals like the ones found at the Spicy Broccoli Media website design Agency. It's funny how 'design' creeps into almost everything you put on your small business website these days. Here are 4 design-related costs that you need to watch out for when launching your site.
Logos & graphics – If you don't have prior design experience, you can get your logos & graphics designed for as low as $5, at Fiverr or UpWork. If you enjoy designing stuff, then you can try free online design tools like Canva or LogoMakr. I've used LogoMakr a couple of times and found it really easy to use.
Images – Unless you have the luxury of hiring professionals to edit images, you can use free stock images from sites such as Unsplash or Pixabay. Some of them might require you to credit the photographer while using their images.
Website Design Templates – This is one of the biggest costs while building a website. You can get paid wordpress templates starting from $35 on sites like ThemeForest. Then also consider getting the professionals to design your web site as many are very cheap now and provide amazing web sites so well worth using. If you hire a designer to customize your paid template, it can cost upwards of $300. However, if you want to build your website from ground up, then it will cost at least $5,000.On the other hand, all hosted website builders like Wix, SquareSpace and Weebly provide a huge library of free design templates. Most of them are as good as paid templates. Even if you hire a designer like

Calgary web design

to style your site, it will cost you less than $100, since they'll be using the drag & drop UI, instead of coding it themselves.
Email templates – If you want your blog subscribers and customers to read your emails, then you need to make them look good. However, when you're just starting, don't go for paid email templates (cost – $15 onwards). You can sign up for email marketing platforms like MailChimp & Aweber, that offer tons of beautifully designed, professional-looking email templates, absolutely free.
Contentbusin
Once your website is designed, you'll need to populate it with content, so that your site visitors can understand your business, see your products and read your blog posts. Typically, there are 2 types of content you'll need to launch your website:
Web content – It consists of all the textual content present on various pages of your website – whether it's your home page, 'about us' page, or product pages. It includes every piece of text on your site – your tagline, sub headings, product features, benefits, FAQs, and more. It involves a fair bit of creative skill to write a persuasive copy.So if you have a small website of 3-5 pages, you can hire a professional to create web content for you. They charge about $250-300 for at least three pages, with a cheaper rate for additional pages. However, examine their prior work to see if their quality and style of writing matches your requirements.
Blog Content – It can be very costly to outsource your blog content, starting from $25 per blog post, especially if you're starting and don't know what your audience likes to read. So you might want to invite guest posting on your blog. This will help you get tons of content for free while you find out what topics resonate with your readers.
Automation Tools & Plugins
There are plenty of automation tools & plugins that make it easy to manage & promote your website, once it is built. However, technology has become so seamless that you might not be aware how they're adding costs to your business.
Make a list of all the paid tools & plugins you use to manage your business – from collaboration tools & services like Slack, to email marketing solutions like MailChimp to social media management tools like HootSuite. Even note your laptops' operating systems. All these tools add costs to your small business. Find out if they have any good open source alternatives. Is there any open source alternative for Slack? How about replacing Windows with Ubuntu?
In fact, our technology costs dropped by 32% when we replaced most of our paid software with their open source alternatives. When it comes to business success, companies will consider return on investment when choosing a web designer. Effectively, web design packages often deliver good value for Australian organizations. Streamlined web solutions can also help you utilize some of the latest technologies suited for specific industries.
Maintenance & updates
Once your website is up & running, you'll have to periodically run maintenance & upgrades on it. They can be in the form of software updates & security patches, or even a new website design. You'll also need professional help every time your site breaks down. If you don't factor in these costs, they can quickly swell up your operating expenses.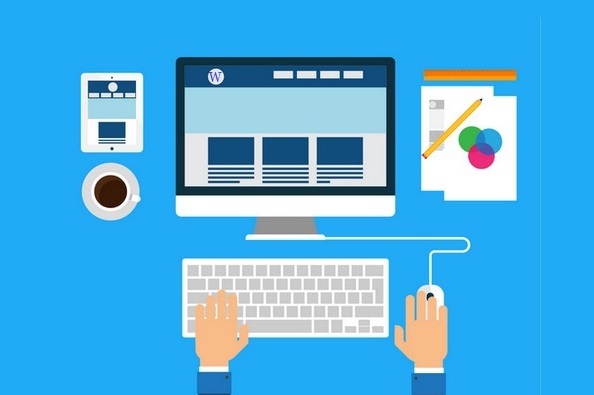 If you choose to build a custom site from scratch then you can get in real trouble. What happens if the developers who built your site leave, or can't be reached? Your new developers may have a hard time understanding & fixing your website, and may charge you extra fees for it.
Take control of HTML5, CSS3, and JavaScript in a completely visual canvas and let KC Vision Media translate your design into clean, semantic code that's ready to publish to the web, or hand off to developers.
If you have built your site using WordPress, then you'll need to hire a developer to fix your site every time it breaks down, or whenever you need to make any updates. A good developer can cost between $80 and $180 per hour.
Given the accessibility of the WordPress platform, many businesses owners initially set up their website themselves or with the help of a colleague. One of the strengths of WordPress web design is that it empowers businesses owners and reduces reliance on programmers.
Fully-hosted website builders like Wix allow you to install updates with just one-click, and have a dedicated, 24×7 support team to help you with troubleshooting. That's why they're a great option for people who don't have much technical knowledge, or who are new to building websites.
If you keep an eye on the above hidden costs, you'll be able to launch your business smoothly and use the saved funds on other important areas such as marketing & hiring.